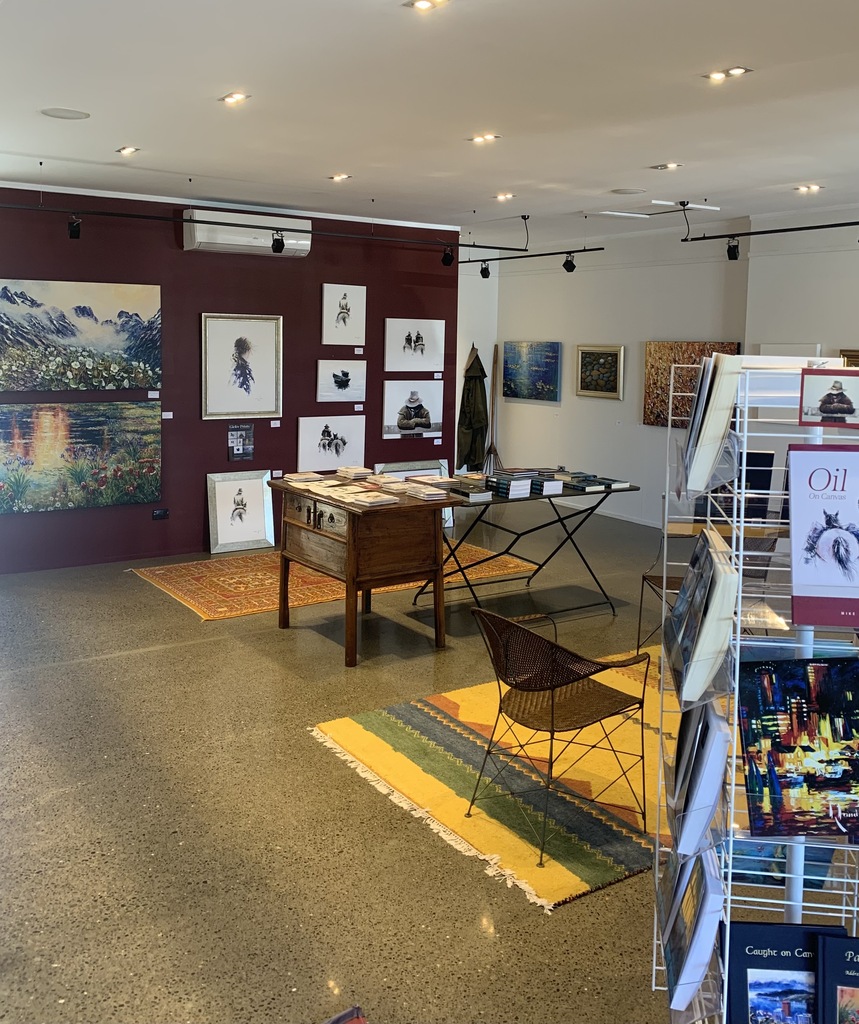 MIKE PONDER GALLERY
17 Francis Street Blenheim New Zealand.
Hours 11am - 4pm Wednesday to Sunday. Ph 03 572 4013
Also visit my author Facebook page
New Zealand artist, author, olive pioneer, former grape grower and cattle breeder.
Mike Ponders unmistakable art and writing styles continue to earn him both national and international success.
Raised in Lower Hutt, New Zealand and educated at Hutt Valley High School where he first discovered he had a talent for art. However, it was not until he was in his early thirties that he took up painting seriously.
Mike is a founding member of the very successful "5 Artists" group and has assisted and encouraged new artists through tutoring night classes and weekend schools. Mike believes that his unique and individual style is due to being self-taught.