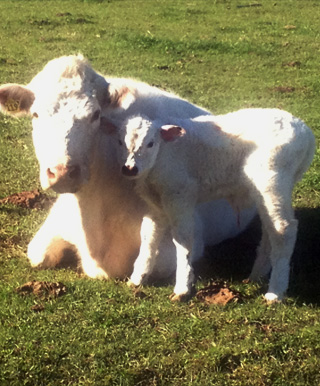 One of New Zealand's best Shorthorn Studs, originally owned by one of this country's foremost cattle breeders – Keith Dysart. These Shorthorn heritage values have been maintained by current owners Mike & Di Ponder.
Shorthorns are proven performers in the New Zealand environment and are renowned for:
Calving Ease
Fertility
Kilograms Weaned
Carcass Quality
Food Efficiency
Temperament
Longevity
Tall Poppy Stud is located on Mike & Di's property, Cowslip Farm. It is located in Marlborough's Waihopai Valley, and consists of both flat and hill country for all round development of the stud.
Inspection welcomed.
For Information or purchase – Contact Mike +64 3 572 4013 or (021) 1173585
For further Information about the Shorthorn breed please visit The New Zealand Shorthorn Association
X